Surfing Santa Beach Parade
December 4, 2022 @ 2:00 pm - 3:00 pm UTC+0
Free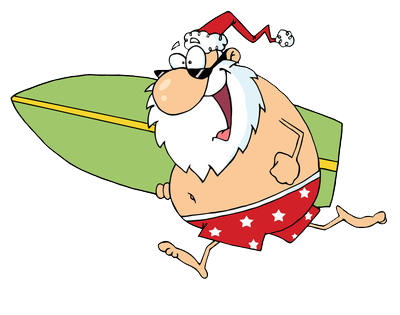 Parade Starts at 2pm on Sunday, December 4th at Avenida 10 and Via de Luna, next to the Springhill Suites and will disband at the Gulfside Pavilion in the Casino Beach Parking Lot.
DEADLINE TO ENTER: Tuesday, November 29th at Noon               INFORMATION: 850-932-1500
Please note:
Santa will be riding in the fire truck. Please do not have a Santa on your float or unit. (Failure to cooperate will be asked to leave).
Each large float should have designated walkers at each wheel.
Each unit must be appropriately decorated; riders costumed and must have throws (Due to health and safety regulations all stuffed animals must be new and we ask no candy to be thrown. In the event you are caught you will be asked to leave and may not participate).
NO pick-up trucks unless they are being used as tow vehicles. Dancing groups may have support crew.
Check-in and line up begins at 12:30PM, December 4th
Drivers must be sober.
Parade Marshal will turn away any unit which does not satisfy safety rules.